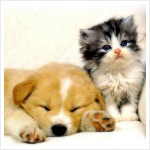 Are you having trouble finding effective and pleasant tasting medicine for your pets?
We understand that giving medicine to your loved cats and dogs can be a challenge, that's why we custom make the medications specifically for them!
Does your cat love the taste of tuna or fish? Does your dog prefer the taste of beef over chicken? Whatever the flavor is we can do it.
Some of the common medications we receive from the Veterinarian are :
– Potassium bromide
– Cisapride
– Metronidazole
– Phenylpropanolamine
– Methimazole
We love our pets! Many of us treat them as if they are our own children. From dogs and cats to horses and elephants, no matter what type of animal it is, we at Max Drugs will do whatever we can to give your pet the best possible experience.