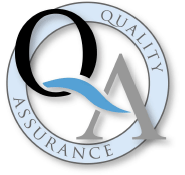 The following is a summary of our operations and procurement and quality control processes. We are committed to complying with applicable laws and regulations and to ensuring high quality care for our patients.
Max Drugs Pharmacy operates as a compounding pharmacy in the State of Florida. Traditionally, the Food and Drug Administration (FDA) regulates the manufacture of drugs and the State Boards of Pharmacy regulates the practice of pharmacy compounding. Compounding differs from manufacturing in that compounded medication is prepared and dispensed pursuant to a valid prescription order from a physician for a specific patient. Manufactured drugs are mass-marketed, distributed through wholesalers, and eventually dispensed through pharmacies to patients unknown to the manufacturer.
Questions to Ask Your Compounding Pharmacy
Max Drugs Pharmacy
USP <1075>
1
Are you committed to USP <1075>, Good Compounding Practices?
USP <795>
1
Are you committed to USP <795>, Pharmaceutical Compounding-Nonsterile Preparations?
2
Do you have a checklist, a process, and a review process in place for acceptable strength, quality and purity? Some of these questions may require thought and even investigation, such as those related to local or systemic absorption.
3
Does your staff take steps to minimize error and maximize the prescriber's intent for the patient during the compounding process? Are these steps covered in your standard operating procedures and are they good practice standards to follow?
4
Do your compounding records and documents contain the sources and lot numbers of the ingredients, calculations, processes used, results of any testing done, an assigned beyond-use date, identification numbers, name of the compounder, quantity of the preparation compounded, and other pertinent information?.
5
Do you check to verify/insure that all the processes are appropriate and accurately performed?
6
As with any prescription, patient counseling is important. It is especially important with compounded preparations where the beyond-use date may be rather short. Do you counsel patients about use, storage and evidence of instability (visual changes, odor, etc.)?
Compounding Defined
The preparation, mixing, assembling, packaging, or labeling of a drug or device as the result of a practitioner—patient–pharmacist relationship in the course of professional practice. A customized medication prepared by a pharmacist according to a doctor's specifications to meet an individual patient need. Pharmacists make medications from scratch using raw chemicals, powders and devices.
Compounding: The Need
The basis of the profession of pharmacy has always been the "Triad", the patient-physician-pharmacist relationship. Through this relationship, patient needs are determined and decisions are made about treatment regimens that may include a compounded medication, including but not limited to:
Medications that are not commercially available
Compounding allows the physician to prescribe a custom-tailored medication that is not available commercially.
Medications that are not stable
Pharmacists prepare small quantities of a prescription more frequently to ensure stability of the product for its intended use.
Altered commercially available medications
A patient may be allergic to a preservative or dye in a manufactured product that compounding pharmacists can prepare a dye-free or preservative-free dosage form. Some patients have difficulty swallowing a capsule and require a troche or lozenge.
Max Drugs Pharmacy specializes in compounding specialty prescriptions from U.S. licensed physicians. Max Drugs Pharmacy will dispense compounded medications only after receiving a valid prescription in accordance with U.S. federal law.