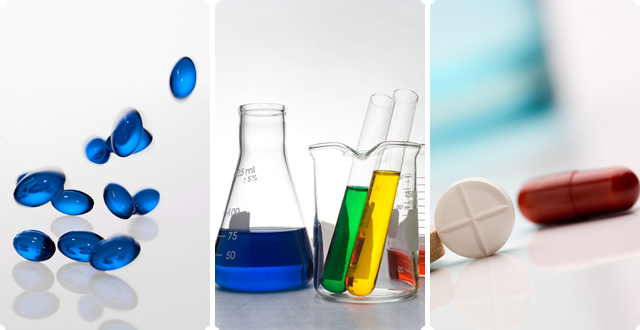 Max Drugs has the ability to compound an infinite variety of formulations designed to meet patients' individual needs. All of our formulations meet or exceed the highest industry standards for excellence.
What is Compounding?
A customized medication prepared by a pharmacist according to a doctor's specifications to meet an individual patient's need. Pharmacists make medications from scratch using USP/NF raw materials, powders and devices.
Preservative-Free and Allergy-Free Formulations
We are able to compound medications without the excipients and preservatives found in most commercial preparations. Suitable replacements free of color, starch, yeast, sugar and preservatives are easily formulated.
Discontinued Medicines
Hundreds of medicines are voluntarily withdrawn from the marketplace each year. A needed treatment may not be available due to a small market share or lack of profitability. A compounded replacement may be possible.
Dosage Variation
A tablet or capsule may need to be converted into a liquid, suppository, cream, or gel form. The exact dosage, or the ideal dosage a patient needs, may not be commercially available. Compounding can provide any dosage form the patient needs.
Custom Formulations
You and your health care provider can create your own single or combination treatment protocol using any delivery system you choose.
Flavoring Options
We can formulate compounds with specific flavoring. This works exceptionally well for pet owners. No more biting or difficult administrations. We have specific flavoring formulations that will make pet medication administration a breeze! Beef, Chicken and Tuna to name a few.
Medicines Not Commercially Available
Many formulations will never be commercially developed due to difficulty in obtaining patents and lack of market demand. Compounding allows for medical treatments that otherwise may not be possible.
How Compounding Works
Successfully formulating the ideal compound for each and every patient requires a close relationship between the patient, the doctor, and our pharmacists. Prescriptions can be phoned, faxed, or mailed to us for processing. Patients can contact us the same way and by e-mail as well, to handle shipping, insurance, and billing information.
Areas of Specialty
• Anti-Aging
• Bio-Identical Hormones
• Dental Preparations
• Dermatology
• Endocrinology
• Gastroenterology
• Pain Management
• Pediatrics
• Podiatry
• Urology