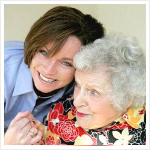 Here are a selection of testimonials showing how Max Drugs Pharmacy can bring an impact on patient outcomes.
9/21/2009
This place is truly a needle in a haystack, an old pharmacy lost in time and left in 2009.
The pharmacy is tiny, a little broken down and seemingly known only to locals. Walking inside I feel a little out of place as it has medical supplies that goes beyond your typical Walgreens or CVS. It kind of  creeps me out a little. In the back, there's a small pharmacy that I believe is run by one man. The business itself is a tag team – husband and wife owned and store operated.
For the short period of time that I was there, I was truly amazed. The pharmacist himself is a pretty cool guy with a sense of humor and a little odd. One thing to note is that he is possibly a genius.
I didn't come across this place myself and probably would have never gone here on my own. I was referred by a doctor who seems to believe in his "cures", his "magic potions" as I like to call it.
I filled my prescription in a matter of minutes, had a consultation where he gave me instructions and then walked out. There were people in the store, which was a relief but you could tell whatever this guy does – it worked.
No lie, there was a sense of relief and hope in the air. Wow.
Robyn C., Miami FL
2/24/2009
Let's say your doctor has prescribed medication for you and you do a search online of the prices of the drugs that he has prescribed to you…
Now you can either buy online or take the prices to Max and let them match them…  how easy is that?  just saved you hassles and wondering if they're coming in the mail on time..
That's what this pharmacy does.. they want your business and they will go the extra mile to obtain it..  better than CVS or Walgreen's…
Give them a try..  you won't be disappointed. I guarantee it.
Lynne D., Hollywood FL