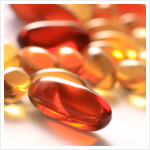 Max Drugs has the ability to compound an infinite variety of formulations designed to meet patients' individual needs. All of our formulations meet or exceed the highest industry standards for excellence.
Troches
Troches provide fast acting oral medication in a variety of flavors.
Suppositories
Suppositories are compounded for treatment of patients that have difficulty with swallowing or accepting other medication delivery systems. Acute asthmatic attacks also are remedied with anal suppository medication delivery.
Oral Sprayers
Oral sprays are called for in the treatment of a number of medical conditions. We adjust medications to specific oral spray devices.
Lozenges
Lozenges are often prepared to help make some medications more palatable. Many flavors are available.
Capsules
Capsules are perhaps the most common way to deliver medications. We fill several sizes of gelatin capsules.
Lip Balm
Lip Balm can be compounded to provide relief for a variety of conditions.
Creams and Gels
Creams & Gels are compounded for topical medications. They can be delivered by small specific dose syringes in many veterinary and human applications.