Mail & Delivery Services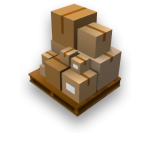 Max Drugs Pharmacy is committed to serving our patients. Listed below are several options available for your convenience.
* Delivery service is available.
* FedEx is our primary ground shipment method and in using them we are able to track our shipments directly from our store.
* United States Postal Services (regular or priority).
Please contact our store about specific rates for these services as they may vary with pack. Max Drugs Pharmacy will send contents of all packages by United Parcel Service, USPS, Federal Express. We would also like you to keep in mind that we are able to ship your package to you when you are on vacation or out of town.